Hello again! I'm so excited to be kicking off our series with one of my very favorite Bel Air destinations, Tiny Toes. I heard about this gem shortly after moving to the area, and in the past four years it's become my go-to for gifts, special occasion clothing and everything in between!
Owned by the mother-daughter dynamo team Tina Lewis and Karen Jacobs, Tiny Toes has been a staple on Main Street for the past six years. Karen is the mama of two little ones – Ben who is 7 and Charlotte who is 4 – and Tina (aka Mimi) is a proud, doting grandma who will treat your kiddos as if they are her own grandbabies when you bring them into the store.
When Karen was pregnant with Ben, she found herself driving to Columbia and beyond to find the specialty baby products that she was yearning for. Not such a big deal when you're traveling alone, but after Ben was born Karen quickly found that these hour long trips weren't so realistic with a baby in tow! During a shopping trip gone bad, she found herself in a bathroom with a diaper blowout, a lack of baby wipes, a crying baby – and a soon-to-be crying mama. She knew then that the days of leisurely shopping excursions were long gone, but she wasn't ready to give up on getting the products she really wanted. After chatting with some friends, Karen realized that she wasn't alone – plenty of other local mamas were looking for the same specialty items too. She schemed with her mom Tina, who had a background in retail, and a month before Ben's first birthday Tiny Toes opened their doors.
Many local mamas (myself included) frequent Tiny Toes for Tea Collection clothing, as they are a Tea Destination store. If you haven't yet discovered this brand, run – don't walk – and check it out right away! I love so much about Tea– its versatility, its comfort, its colors and prints – and the fact that it offers so many options for coordinating clothes among siblings without making them too matchy-matchy (and yes, that's an official fashion term). Since Tiny Toes is an official Destination Store, they carry the entire product line and work closely with the company on merchandising and on understanding the product's story. They offer special events featuring the brand such as trunk shows showing off the upcoming season's line and even had Emily Myers, one of Tea's founders, visit the store for one-on-one styling sessions. go ahead,pin this
While I am loyal to Tea, I've begun to break out of the box a little bit to explore some other lines that Tiny Toes offers – and I'm loving what I've found! Pink Chicken is a new favorite for my girls – lots of bright colors with easy silhouettes that are very wearable. Appaman is a little boy staple – its pieces have a skater vibe with a slightly preppy flair – and are so darn cute. Looking at their tiny little monkey shirt is almost enough to make me want to endure months of a screaming newborn and sleepless nights, just for the chance to have a little boy that might wear this shirt one day. Almost.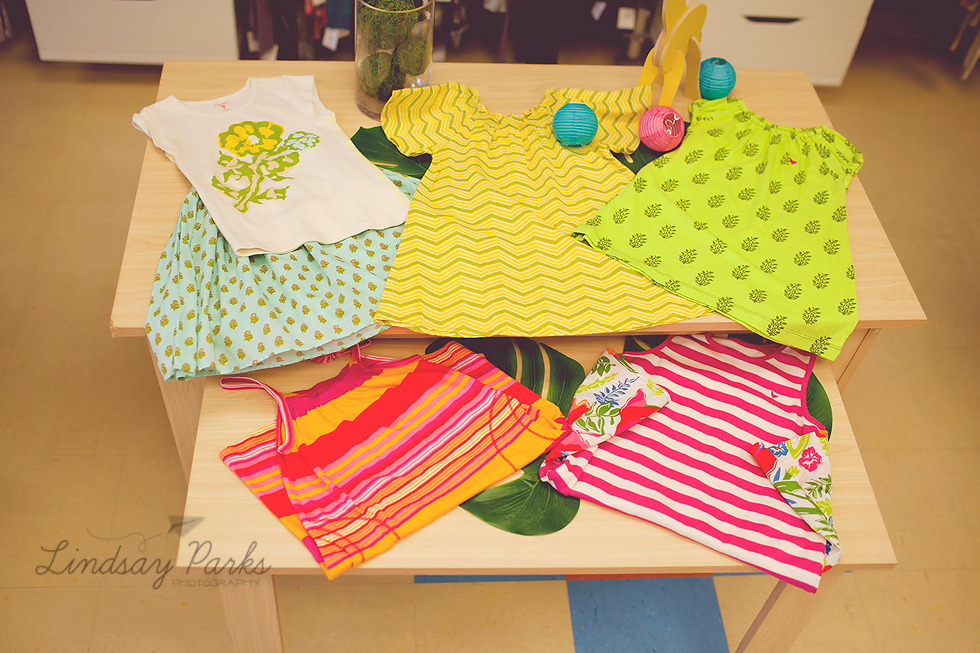 go ahead,pin this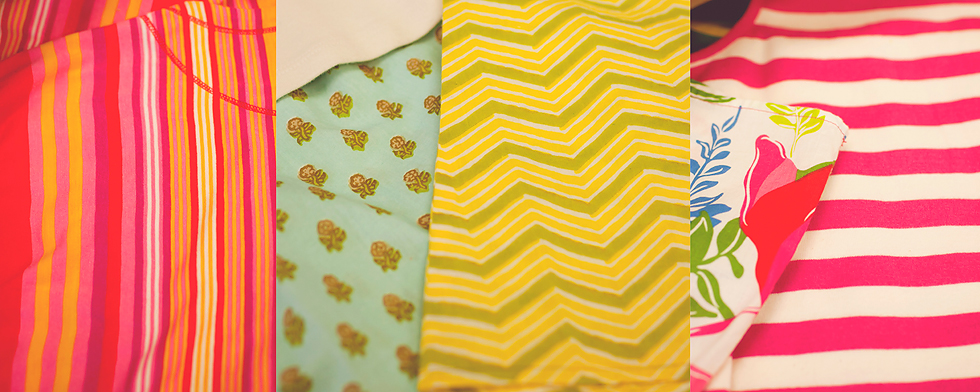 go ahead,pin this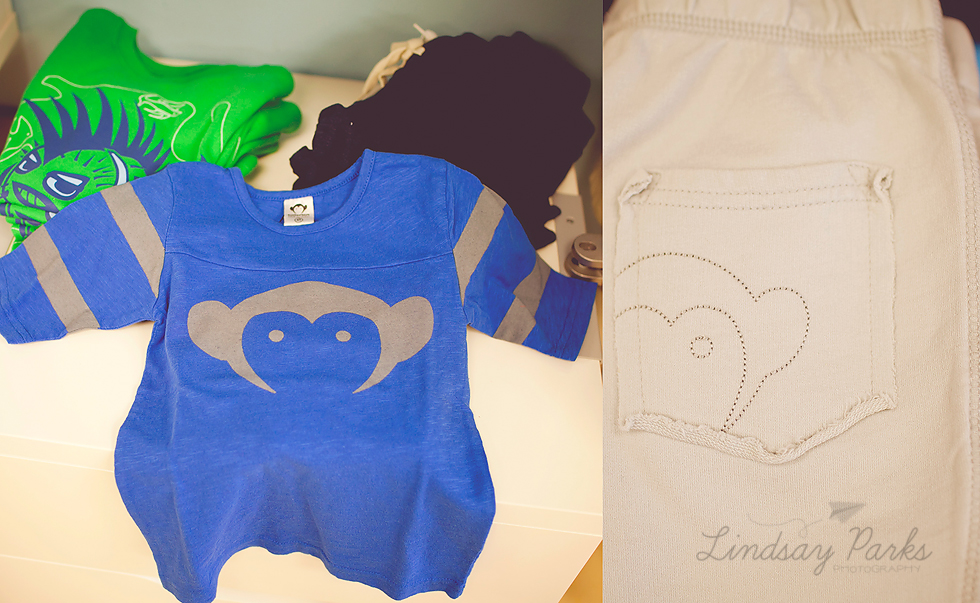 go ahead,pin this
Another personal favorite are the '…Rocks' shirt line: Preschool Rocks, Kindergarten Rocks – and now, Camp Rocks! These have pretty much become a rite of passage for my little ones – in fact, my five year old is already talking about when she'll wear her Kindergarten Rocks shirt this fall. Because of their popularity, Tiny Toes has now added boy shirts to the line – minus a bit of the bling, of course. This is THE perfect gift for the six and under set – they are guaranteed to love it! I promise.
Beyond clothing, Tiny Toes also offers a great assortment of toys and gift options. My standard for any new mama is a CD from the Rockabye Baby line – think rock songs with a classical music twist. Artists from Madonna to Dave Matthews Band to Depeche Mode have had some of their greatest hits 'lullabye-d' – and as any mama knows, it is pretty much vital to have some nursery music that you can tolerate. It's guaranteed to be playing in your ears –or at the very least your head – through the wee hours of the night for many, many months.
Another great gift option are Itzy RitzyWet Bags – at under $20, they're easy on the wallet and can be used for a multitude of things. From cloth diapers to wet swimsuits to snacks, these bags are washable, waterproof, lead and PVC free and immensely practical – so they can be purposed for just about anything!
Two of Lindsay's favorite things in the store to date are the new, adorable "Charm It" jewelry line, and of course Monkey Bar Buddies! For any of us gals that grew up in the 80s, these necklaces and bracelets by "Charm It" put us in an instant time machine to share with all of our little girls and their friends (but much cooler than what we had)! They even come in ready made sets for gifting! Monkey Bar Buddies, well, they speak for themselves. If you have a dress loving lady, but you worry about her playing, running and just plain ol'sitting like a little girl does (sometimes showing parts that shouldn't be seen), Monkey Bar Buddies come in an array of colors to go under just about any dress. Would you believe they even have a few pairs that sparkle? So FUN!!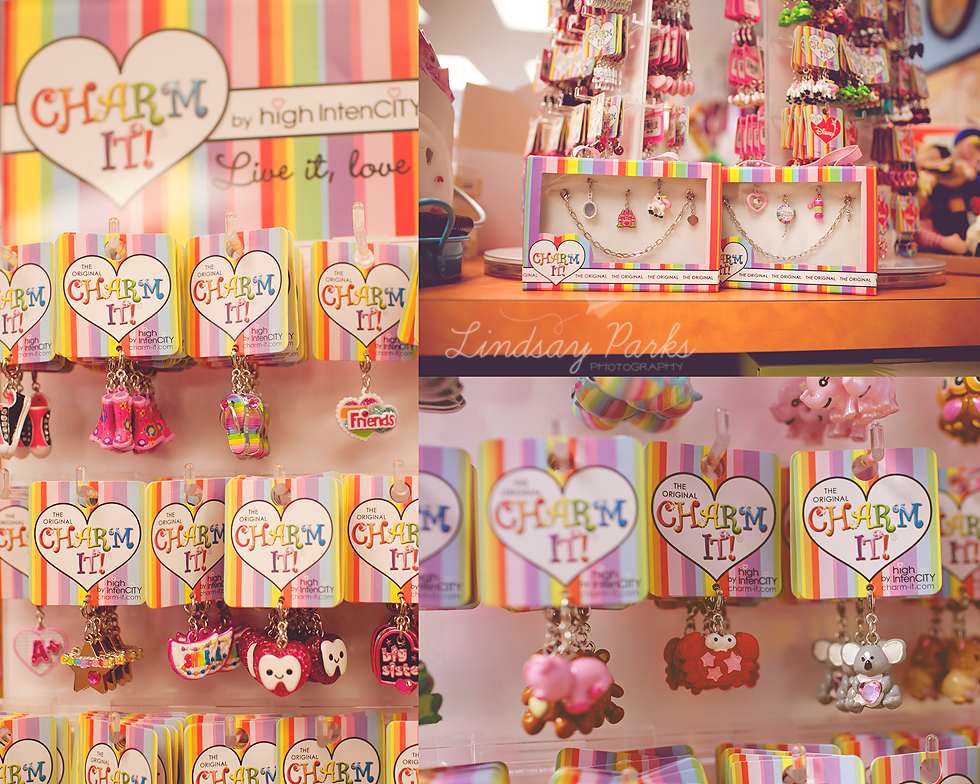 go ahead,pin this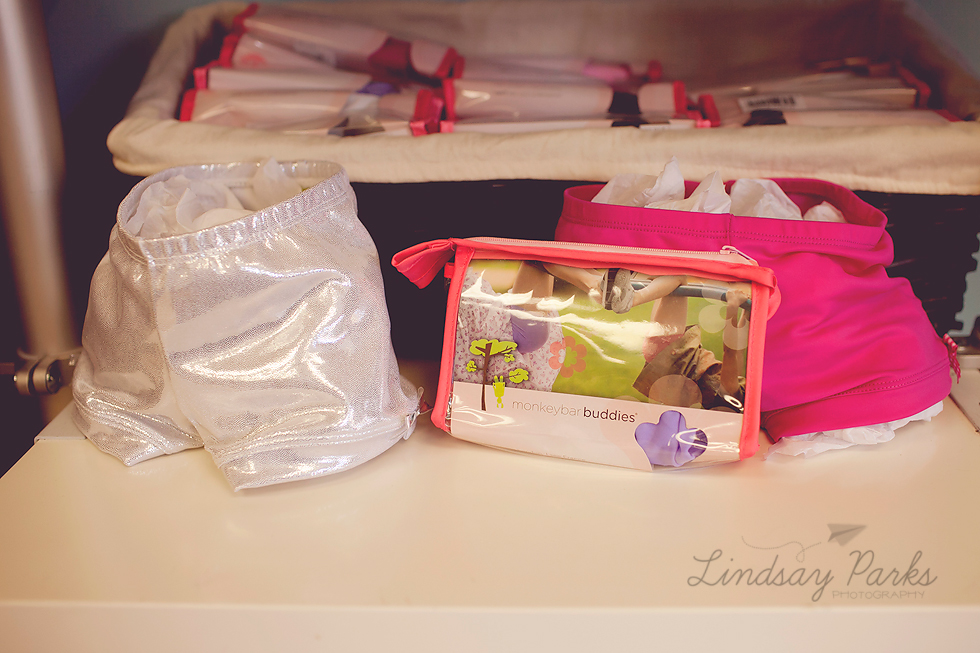 go ahead,pin this
Tiny Toes also offers some great events and promos for their customers – from trunk shows to carseat checks to free mini photo sessions with none other than the fabulous Lindsay Parks (you may have heard of her) – there is always something extra being offered to customers. They're also a part of the Downtown Alliance and sponsors of the Outdoor Movie Series that happens during the summer (if you haven't yet check those out – hurry up – they begin June 8th–TONIGHT).
Products and events aside, I really believe that what makes a store is the service – and the service you'll get here is second to none. Always attentive and always knowledgeable, Karen, Tina and their staff are quick to offer suggestions or look for a specific size for their customers. One of my favorite perks is the play area they have set up for our little ones – they play while we shop. Genius!
Tiny Toes offers the unique, fashion forward pieces you'd find in any big city boutique, but brings them to us with a homey, small-town feel. The best of both worlds – what else could you want? Well…maybe some sort of magic potion to ward off temper tantrums. Karen – can you look into that? 😉
Now onto the even better stuff!
We are having a TINY TOES GIVEAWAY!
Tiny Toes is giving away a fabulous Wet Bag to one lucky reader! There are three ways to enter:
1. Leave a comment below letting us know what caught your eye in this blog post.
2. Like Lindsay Parks Photography on Facebook (or tell us you already do) and leave a comment below.
3. Like Tiny Toes on Facebook (or tell us you already do) and leave a comment below.
Can't wait to hear from all of you!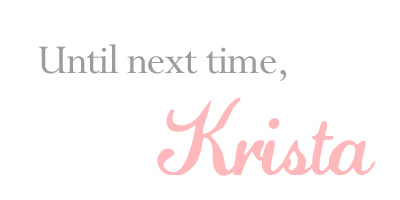 go ahead,pin this