So, when I said I was packing up and heading to NOLA for the superbowl, many of you insisted I bring my camera and take great pics. That beast (do you hear me laughing/cringing)!?? It just wasn't happening, lol…so, I took my iphone and my go pro and…well, I think they got the job done as far as my memories go! Here's a snippet of my weekend.
Just to bring you up to speed, we flew out of BWI to Birmingham Alabama late Friday evening. We had a hotel about 5 miles out from the airport in Bama, and low and behold–our rental got a flat tire! That's one of the pics, the boys changing it. After rolling back to the rental place, we got a new car, some sleep, and we headed to NOLA in the monring. Saturday was Bourbon Street and Riverwalk….Sunday was–well, more of the same, and then–the big game. After an amazing win, we crammed back in the car at 10:00 pm and drove straight back to Birmingham for a 6:45 am in flight, only to be back on Baltimore turf by 9:30 am.
Both the go pro and phone's batteries were SO LOW during the game, I turned them both off so I could take pictures of the victory I knew was coming. Okay okay, so maybe I got a little scared in the 3rd and 4th quarter (and REALLy scared when the lights went out), but…they did it!!
Love my Ravens!!!! World Champs baby!! go ahead,pin this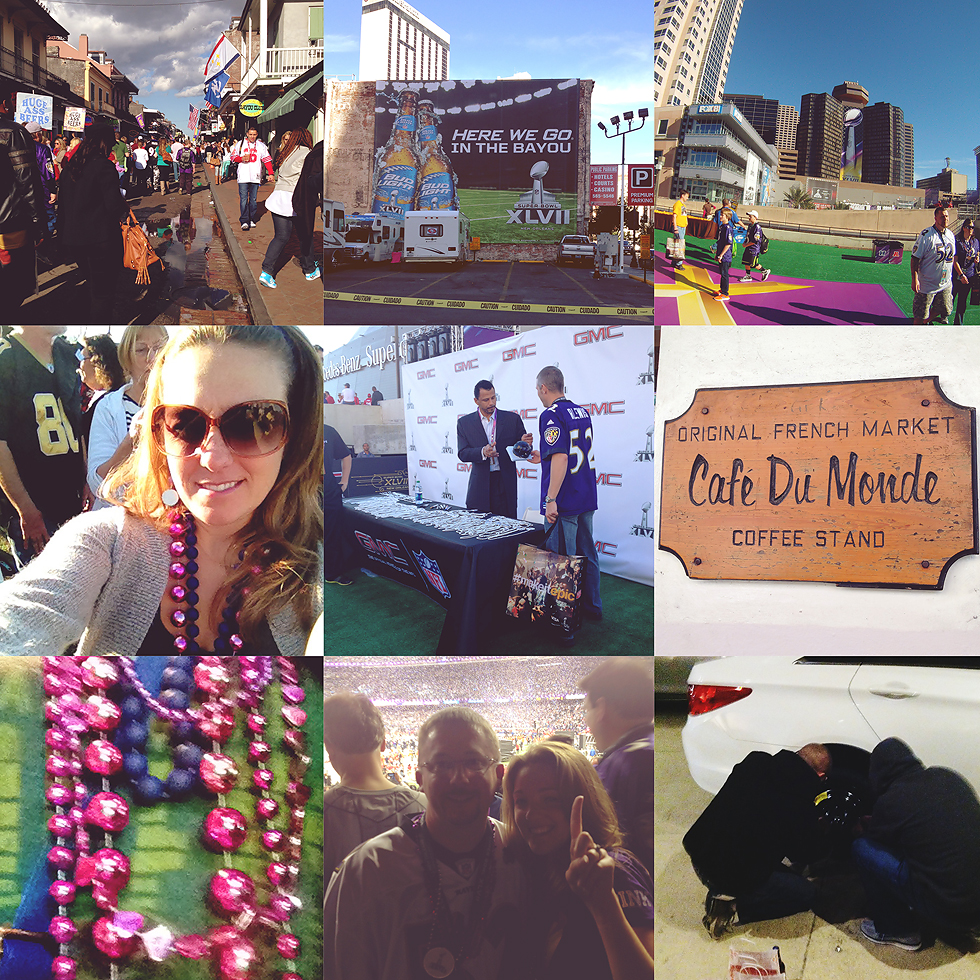 go ahead,pin this go ahead,pin this go ahead,pin this go ahead,pin this go ahead,pin this
PLAY. LIKE. A. RAVEN