I know, it seems crazy, but the impending start of the school year means one thing….the holiday is coming quickly!
It will be here before you know it!
Last year I was building up my portfolio, and CRAZY busy at this time!
I am excited to be up and running "for real" this year, and I am hoping that with these holiday specials I will see some familiar faces (and some new ones of course)!
This year I am trying something new and also offering 4 "on location" mini sessions. See below for the specs. and dates. In addition, I will continue to book traditional sessions, newborns…all of that!
I will have my last session of the year 2009 on November 15th (aside from newborn sessions, as they are a bit time sensative). This will allow for plenty of time for me to process images, and get those holiday cards ready (and shop shop shop)!
Speaking of cards, check out these great templates available to all my photo customers courtesy of Jamie Schultz.
Cute, elegant…a little something for everyone's taste…and they are all 2 sided and press printed. Gorgeous!
So read on, email me for questions or a PDF doc. of this flier, and I hope to see you!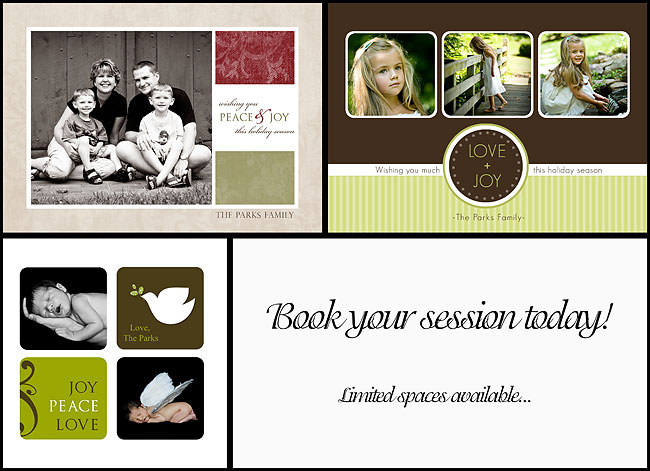 go ahead,pin this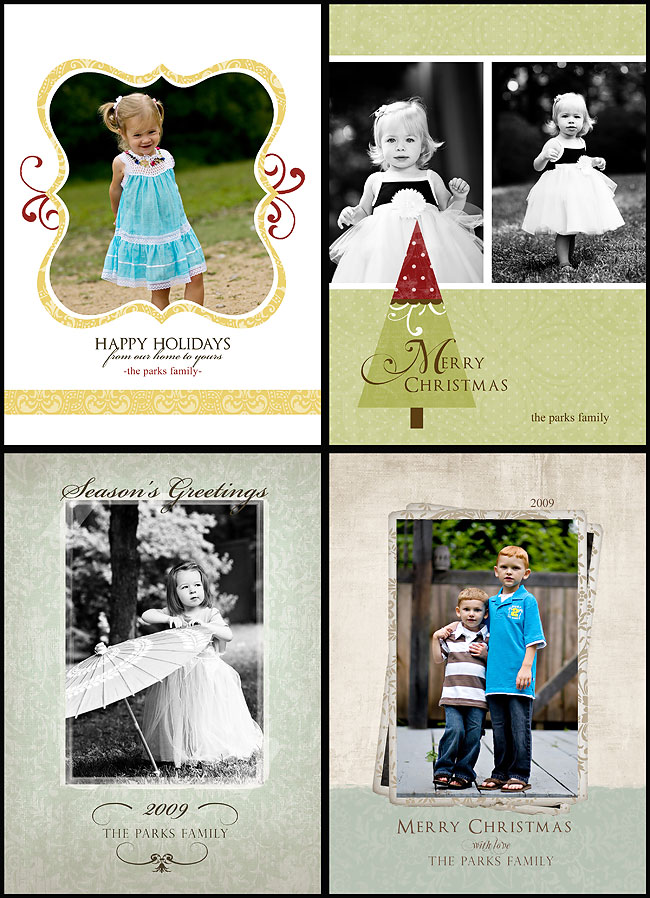 go ahead,pin this