Yes, another boy in town for this wonderful family….there are four! Yes, you read right…count 'em….four!
The oldest is 11 and the youngest, well, he's about 6 weeks.
Little "E" was much older than my typical newborns, but let me say–he eventually held his own like a champ! It was fun to chat with his parents until he succumed to sweet slumber! 😉
Isn't he just the perfect little "santa baby" with those cute cheeks?
The black and white with Dad's hands really was meant to be an outtake–but I just fell in love with it!
This family was a lot of fun and super nice…Mom and Dad were complete dolls, and "Mom Mom" (I am pretty certain that is what the boys called her) even made an appearance. She was the gift giver of this session!!
The older brothers played nicely (yes, really) down the basement for most of the shoot, but certainly enjoyed sneaking up every so often to see their baby brother in the spotlight. We were even able to scrap the Saturday morning jammies for some dapper duds in order to snap a quick "off the cuff" sibling shot! I'm so glad we did.
Thanks for today! I am so glad everyone was healthy and we finally got to to meet! E is a sweet angel, and so adorable….hope his tummy feels better. Enjoy the sneak. Great meeting all of you!
"Santa Baby…" go ahead,pin this
The proud big brothers….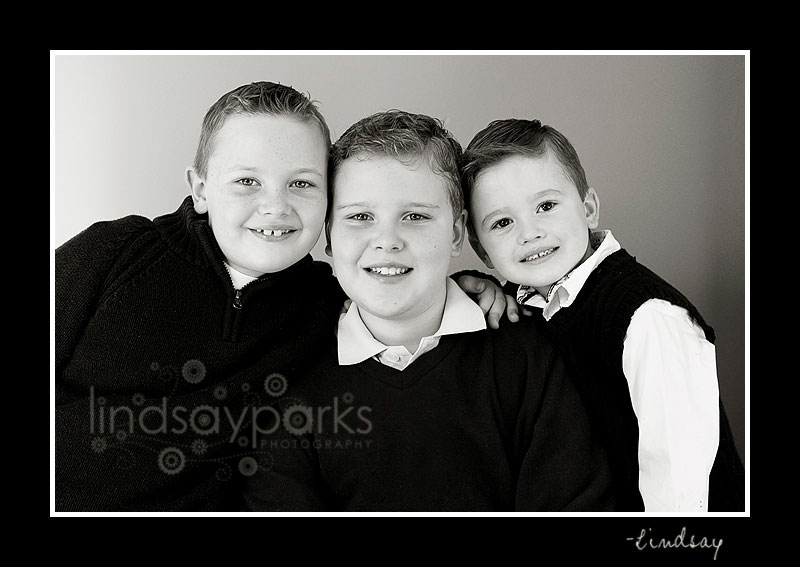 go ahead,pin this
The whole clan…let's hear it for the boys!! go ahead,pin this