I really want to say that this session was all planned out for weeks, months even. I want you to believe that we lined up a Santa ahead of time, had to rock sweet Landon into a deep, deep sleep, get everything JUST right…. but that would be a lie.
Truth is, we scheduled a session at Landon's Grandparent's house. It was exquisitely decorated (no really, she has been in a magazine for this). We spent some time photographing Landon, trying to make him smile. After, we even headed outside for some family shots. The weather was mild. It was a perfect day!
Upon returning from outside, we were taking family pics in front of the tree–and little man must have been worn out. Landon was closing his eyes a lot, and long story short–he just fell asleep right there during our session in Mom and Dad's arms. The really funny part of this story to those involved is that during his newborn session last year, we couldn't GET him to go to sleep!!
Anyway, mom pulled out Christmas PJs from her diaper bag, Dad and I scurried around the kitchen looking for cookies and milk, and Landon's grandfather quickly went upstairs and changed into his trusty old Santa suit. The rest is history….and I couldn't love it more.
Merry Christmas Landon (and happy birthday today Mommy)!!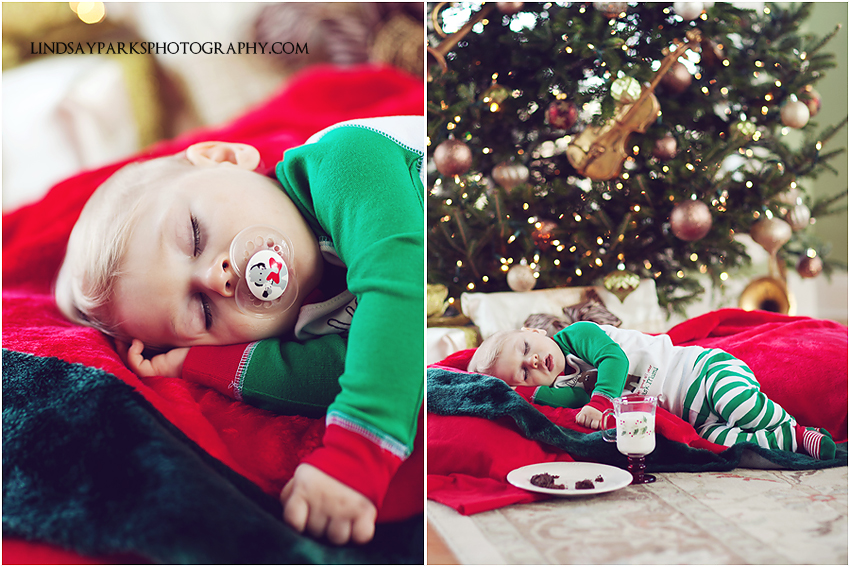 go ahead,pin this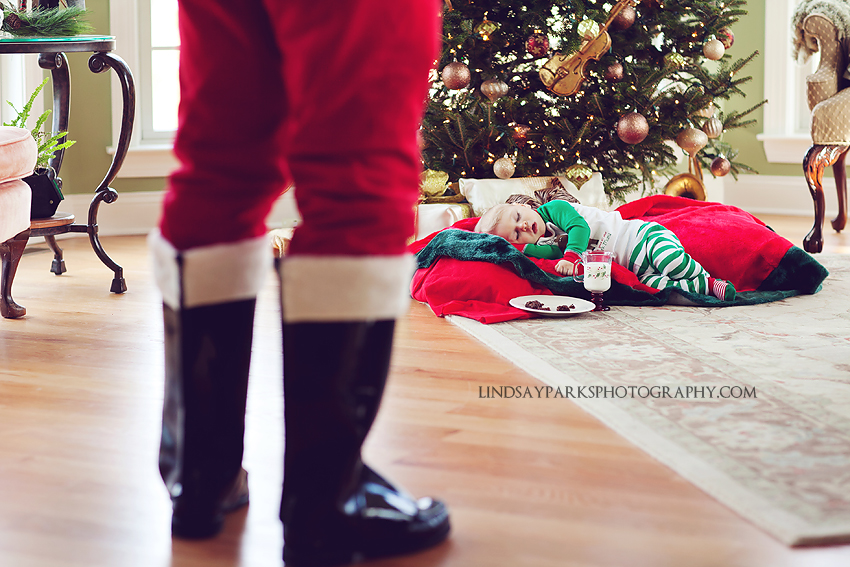 go ahead,pin this go ahead,pin this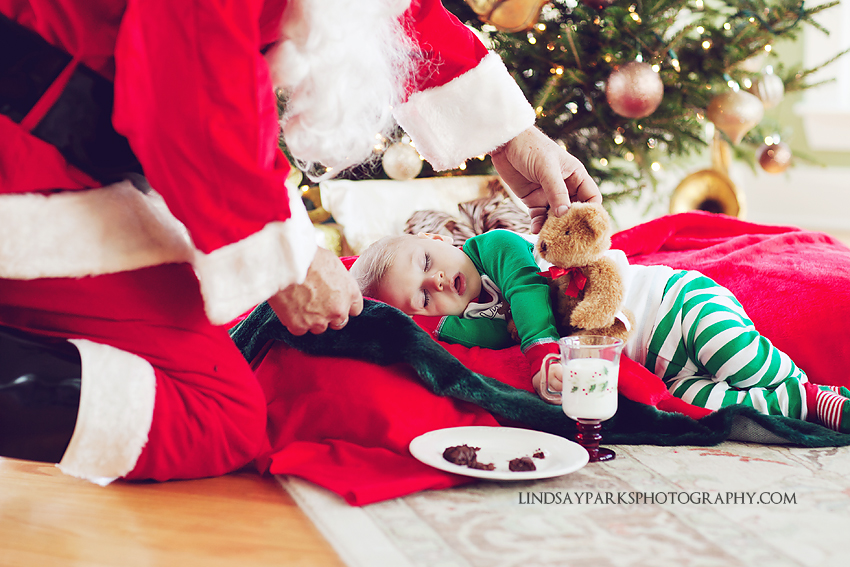 go ahead,pin this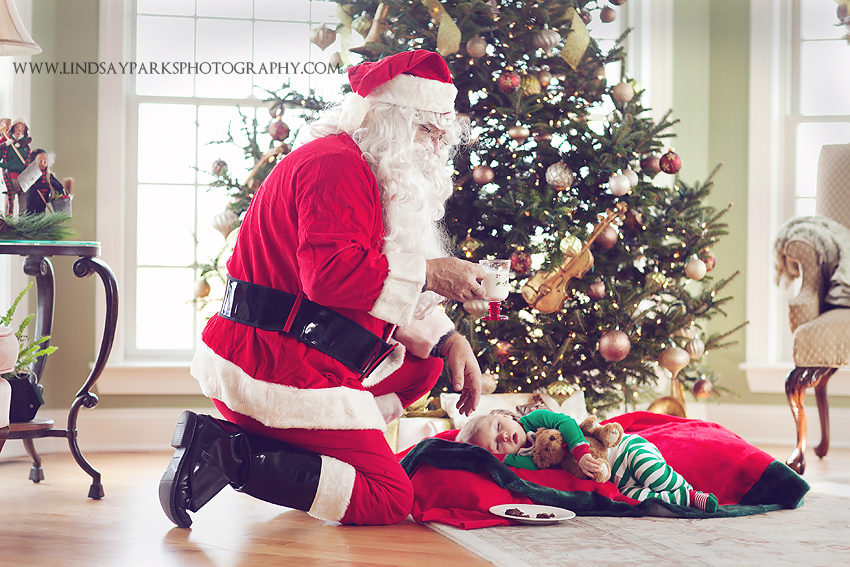 go ahead,pin this go ahead,pin this go ahead,pin this