A little note from Karen, the owner of
Tiny Toes
Children's boutique in Bel Air!
So you've snagged a date with Lindsay Parks Photography. You are about to make a considerable  investment of time, money and depending on how many adorable little family members you are including perhaps your sanity. So now the burning question….what to wear? No worries. Here are some tried and true tips (and a few outfit suggestions) to make sure the entire family looks fantastic on photo day.

1. Skip the matching outfits.  While the white shirt and khaki pants beach ensemble works great for a huge family reunion photo it doesn't do much to bring brightness, movement, or your family's personality to the photo shoot.  We'll show you how to mix and match colors and patterns to get a coordinated look while still letting everybody's special style shine through.

2. Take your setting into account.  Whether you are doing beach photos or a fall foliage shoot you want to make sure you don't get lost in the natural splendor. Make sure your outfits "pop" against the natural background.  Think bright pinks, oranges, or greens for beach photos. In a lush green setting—sweet pastels, blues, whites and yellows look sharp in contrast.

3. Play with patterns, prints and textures. It's more fun to keep siblings in coordinated but not identical prints. When mixing prints pay attention to scale. If one child is in a large scale floral consider pairing with a smaller scale geometric or stripe. You can add a solid into the mix but aim for something with texture or movement. Think of a chunky knit for fall portraits or a gauzy dress that will flow in a warm summer breeze.

4. Comfort and fit matter. No outfit no matter how adorable, looks great if the fit is off. Too scratchy and your child will be tugging at it all day.  Make sure whatever you pick fits correctly now and is comfortable so your child can focus on being themselves and not on adjusting their clothing.

5. Let your child's personality shine through.  Have a little guy who hates collared shirts? A purple obsessed tyke? A little girl who wants nothing to do with dresses or one who can't stop twirling? Pictures are about capturing them for who they are at this moment so let their personality shine through…even in their clothing choice.  There are tons of ways to look pulled together and coordinated while still letting their little personalities shine through.
Wow…great adivce from Karen up there, right??
Most of us are visual learners, so here are a few outfits Karen and her gang threw together to be photographed. Pay attention to the small details that were mentioned above, such as texture and accessories that make the outfits, well….FUN!
Please also keep in mind that if you LIKE what you see, give Karen a holler ASAP, as the fall portrait outfits take over the store in early August. Do NOT wait until the week before your August session to get outfitted. You will most likely be unable to find the sizes and colors you need!
Last, trust in your stylist! Karen and her team of wonderful ladies can throw together a similar outfit with ANY color scheme, ANY season, and they always do a great job!
Not from MD? Pop in your local children's boutique and just ask for help!
So…my favorite outfit is hands down the first one, the three little girls with the purse and sunglasses. So adorable!! Mention your favorite outfit showcased here and be entered to win 2 fabulous prizes…. a 50 dollar gift card to target AND a 50 dollar gift certificate to Lindsay Parks Photography!!
Simply be sure to:
1) Like Lindsay Parks Photography on facebook
2) Like Tiny Toes on faceboook
3) Write a comment below which outfit is your favorite!!
Easy right?
What have you to lose!?
Thanks for reading!! Now, pass it on!!
#1 go ahead,pin this
#2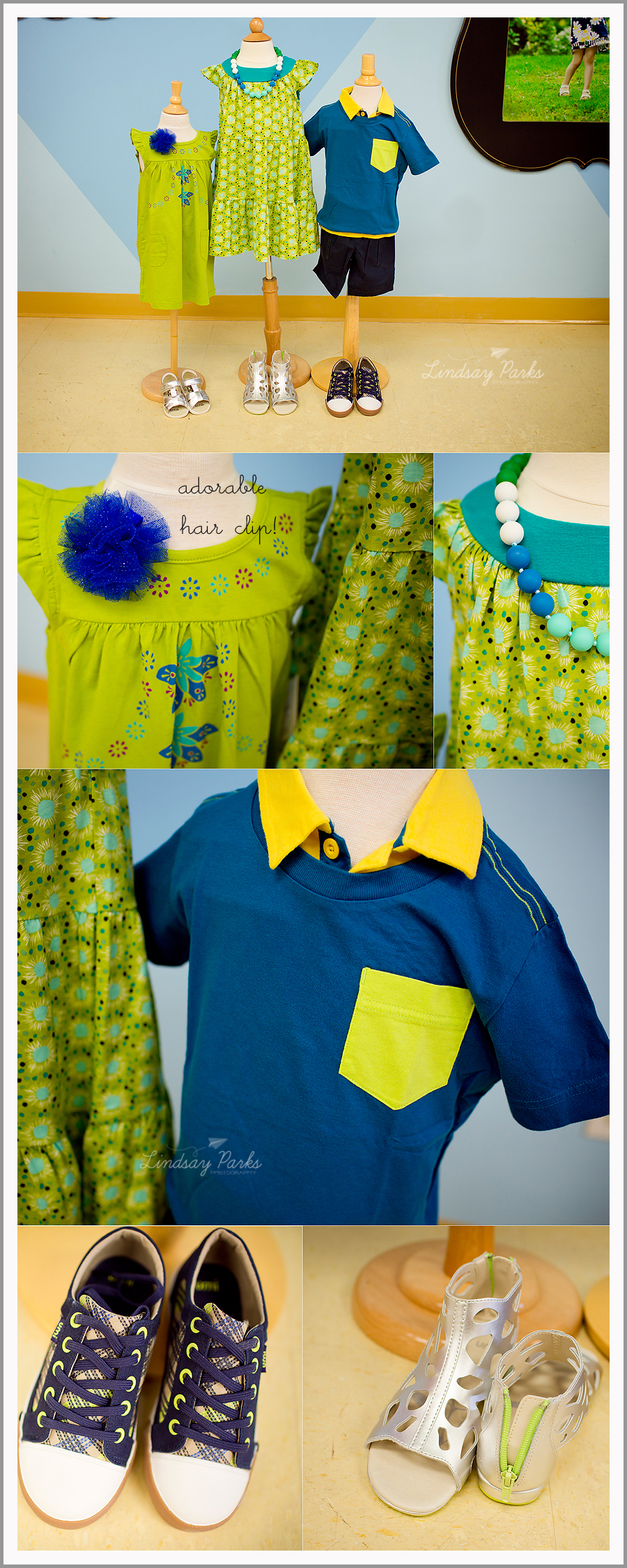 go ahead,pin this
#3 go ahead,pin this
#4 go ahead,pin this
#5 go ahead,pin this
#6 go ahead,pin this
#7 go ahead,pin this
#8 go ahead,pin this