 go ahead,pin this
Hello again! Hope you've all been enjoying this fabulous summer. It's hard to believe that it's close to halfway over….in fact, school supplies have already hit the store shelves! It's a much too vivid reminder to me that I'll send my first-born off to kindergarten soon…where the bubble I've built around her will pop and she'll be out in the real world, on her own. Sigh. Brings tears to my eyes just thinking about it…
So what's a mama to do when she's feeling sad? Go get a cupcake, of course! Who doesn't love a beautiful, delicious cupcake as a pick-me-up when you're down (or anytime, for that matter?!) And don't even try to tell me you don't like sweets – because I won't believe you. It's virtually impossible. I'll be convinced you're lying. Or not human. But, I digress.
Unless you've been living under a rock, you've most certainly heard of the best cupcake shop around: Flavor Cupcakery. Flavor is located at Tollgate Road in Bel Air, and is owned by local mama and business woman extraordinaire, Shelley Stannard. And while you may have seen the shop, maybe even tasted some of the delectable cupcakes yourself, you probably don't know how this incredible business venture came to fruition. To me, the story behind the business is almost as fabulous as the cupcakes themselves. Almost.
Shelley is a wife and mother of three children: Lilly (14), Jack (11), and Aidan (8). With a former life as a marketing and advertising professional, Shelley made the decision to stay at home with her kiddos when they were young. Like many stay-at-home moms (myself included), having her children changed everything and she knew that when she decided to re-enter the workforce she'd be doing something entirely different from her previous career. She longed to own her own business – and she wanted to create something beautiful, relaxing, and meaningful for many people. She considered a home decorating business, but with the economy in the state it is she realized that it probably wouldn't be a lucrative venture. Then a friend mentioned cupcakes, and her wheels began turning
Now here's the crazy (and my most favorite) part: Shelley was not an avid baker. In fact, she had no experience with cupcakes whatsoever. But the idea appealed to both her creative side and her business savvy. Creating a cupcake shop would satisfy her desire to bring a 'little bit of comfort' to Bel Air, and she knew there was an unfilled niche for high-end baked goods. So Shelley turned to the ultimate font of information: the Internet. Along with her sister, she began researching recipes and trying out new flavors in her home. She also turned to other local business owners for support and guidance, and credits them with embracing the idea and encouraging her new venture. With a little bit of trial and error and a whole lot of passion, Flavor Cupcakery was born.
Though Shelley knew she wanted a storefront, she also wanted to hold out for a location that was just right. Instead of putting her business on the back burner and losing momentum while looking, she decided to start getting her delicious product into the community by way of local coffee shops. Word traveled fast and the shops were burning through their cupcake supply after only a few hours each day. By the time Flavor opened its doors in December of 2010, customers were lining the sidewalk just to get a little bit of Flavor for themselves.
Fast forward a year and a half and Flavor has opened its second location in Cockeysville, and is 32 employees strong – and creating those jobs is what Shelley is most proud of. Her role has evolved into one of mainly administration, and she's turned the baking reins over to her highly skilled and professionally trained pastry chefs and cake designers – most notable being Jason Hisley of Cupcake Wars fame. And oh, by the way – have you heard of that tiny little show on Food Network that Flavor competed on? And won? In reality, saying that they 'won' is sort of an understatement. They actually mopped the competition with their delicious and gorgeous creations! While the $10,000 they won certainly helped in opening their second location, what Shelley loves the most about the experience is that it brought such a sense of pride to our community. The same cupcakes that top-notch chefs tasted and judged may also have been at your neighbor's birthday party. How cool is that?!
What sets Flavor apart from another run of the mill bakery is the labor of love that's poured into each and every cupcake. They are made from scratch each and every morning with top notch ingredients. Chocolate is flown in from Belgium and Paris and seasonal produce is purchased from local farms. Never frozen or days old, when you bring home a cupcake from Flavor you can guarantee that it was just pulled from the oven that morning. They bake ten classic flavors daily, have two other scheduled flavors that rotate daily, and then throw in a surprise combination just to keep it fresh and fun. These surprise flavors are often customer requests or seasonal favorites – think anything from Margarita to Tres Leches. And while the flavors can be unexpected – exotic even – Shelley says that the customer favorites from day one remain the best sellers: Red Velvet, Chocolate Peanut Butter, Salted Caramel and Black Bottom. (Is your mouth watering yet?)
In addition to cupcakes, Flavor also stocks cake truffles (think a warm cupcake, blended with icing and covered in chocolate) and cake push pops, perfect for the younger set. They've also moved into the world of cakes, and boy are they gorgeous! Shelley's staff can come up with a complement to just about any theme – from an Americana cake topped with fondant hamburger and hot dogs to a 75th birthday cake with yarn and knitting needles! (Check out the photos on their Facebook page for even more ideas!). Flavor's also begun offering cupcake party boxes, which are so cute and super fun! Since the shop is too tiny to accommodate parties, they've made it possible to have a cupcake party on the go. Complete with unfrosted cupcakes, icing in pastry bags and toppings, it's the perfect accompaniment to a fun birthday celebration.
Through it all, what remains most important to Shelley is the same as what she focused on in the beginning: bringing happiness to people. She wants to continue to provide a high-quality product that tastes good, and that will bring a smile to someone's face – even if for only the ten minutes it takes to eat a cupcake (though I'm pretty sure I could down one is much less time!). She wants to grow, but wants that growth to be based on developing a great team of people, and to provide them with the opportunity to develop their career with Flavor.
Flavor has brought so much to Bel Air: creativity, comfort, and community pride, disguised in the form of a ridiculously delicious cupcake. Thank you Shelley for going out on a limb to bring your passion to life. We are all so grateful…well, everyone but my thighs. Maybe you can develop a low-cal, low-fat cupcake that's just as delicious next?!
Want to get some Flavor of your own? Shelley so generously offered to donate half a dozen cupcakes to a selected reader! Simply comment below with:
1. Your favorite Flavor flavor!
2. That you 'Like' LP Photography on Facebook
3. That you like Flavor on Facebook
Remember, each comment is one entry, so you have three separate chances to win!!
Cool, right??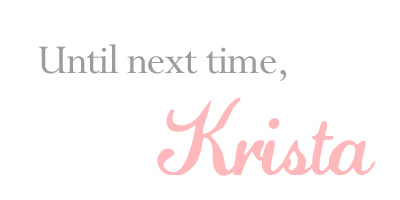 go ahead,pin this