Yes, I know–fall actually "technically" started in September…but I feel like it officially starts in October. Plus, the oranges, the browns…this family's outfits really say autumn to me!
It was a wonderful evening after days and days of rain…yay!
I really love the shots we were able to catch, espcially of the boys in that series of three. It just sums up the adoration and "sweetness" they feel for one another…even though I am sure it doesn't SEEM that way on a daily basis (at least not at my house). It's nice to see it captured right here forever! That's the point, right? 😉
Anyway, thanks so much M fam. It was great spending the evening together. Don't forget–if you can get 15 comments right here, I will gift you a free 5×7! Easy peasy when you have kiddos this cute…. go ahead,pin this go ahead,pin this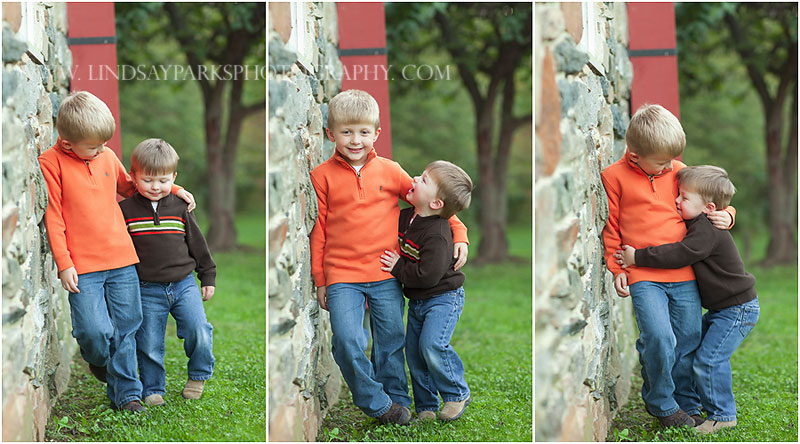 go ahead,pin this go ahead,pin this